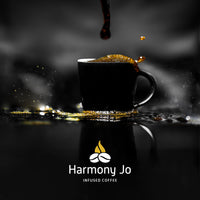 A New Coffee Revolution
While coffee can increase energy and alertness, it also causes jitters and anxiety, especially if consumed in abundance and/or if a person already has anxiety issues. CBD can reduce anxiety and stress, helping regulate a person's mood, effectively taking the edge off of caffeine without canceling out its benefits.
We infuse our coffee beans with 100% organic non-GMO CBD extracted naturally from USA grown Hemp.
Learn More About CBD